Asbestos Abatement
Lepi Enterprises, Inc. offers a complete range of asbestos abatement services. We service commercial, residential, industrial and institutional clients including public agencies. Our work is compliant with all local, state and federal laws and regulations in regards to asbestos abatement.
According to the EPA "asbestos is a mineral fiber that occurs in rock and soil. Because of its fiber strength and heat resistance asbestos has been used in a variety of building construction materials for insulation and as a fire retardant. Asbestos has been used in a wide range of manufactured goods but mostly in building materials such as roofing shingles, ceiling and floor tiles, paper products, asbestos cement product and heat-resistant fabrics." The EPA also states that "asbestos fibers may be released into the air by the disturbance of asbestos-containing material during product use, demolition work, building or home maintenance, repair, and remodeling. In general, exposure may occur only when the asbestos-containing material is disturbed or damaged in some way to release particles and fibers into the air. Exposure to asbestos increases your risk of developing lung disease. That risk is made worse by smoking. In general, the greater the exposure to asbestos, the greater the chance of developing harmful health effects."
Our team of professionals will come and do an initial inspection of the area where asbestos abatement is needed. We will get you a quick and accurate quote to have one of our certified professionals come and remove this material in a timely and safe fashion while following all safety procedures for removal and clean-up
Protect Your Family from Asbestos-Contaminated Vermiculite Insulation
Learn More
---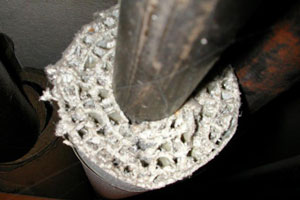 Lepi Abatement Services
Asbestos Abatement
Installation of Replacement Materials
Complete Project Management
Surveys/Recommendations
Air Sampling
Disposal Services
O & M Services - Term Contracts
Installation of replacement *thermal insulation (*Reinsulation)
Lepi Enterprises, Inc. employs highly trained technicians, skilled in all facets of asbestos work. Let Lepi Enterprises, Inc. be your full service asbestos abatement contractor.
5,000,000 MILLION DOLLAR STANDARD LIABILITY INSURANCE. HIGHER LIMITS AVAILABLE.